News
---
On this page you will find details of NISAN's news items during the last 2 years. For older items please refer to our archived news page.
2021
Valery Feigin was invited to be a member of the World Health Organization Technical Advisory Group on NCD-related research and innovation.
Ekta Singh Dahiya received her PhD in 2020. She graduated in March 2021.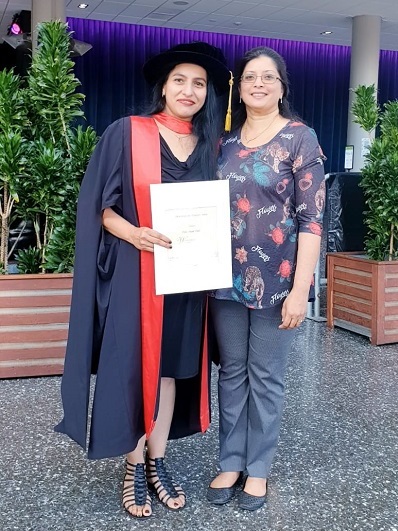 Ekta with Rita Krishnamurthi
2020 - Valery Feigin appointed Fellow of the Royal Society of New Zealand

Valery Feigin became a Fellow of the Royal Society of New Zealand in 2020. He and Tatiana are pictured here, with his certificate (13 February 2020)
NISAN team members win the 2020 Paul Dudley White Award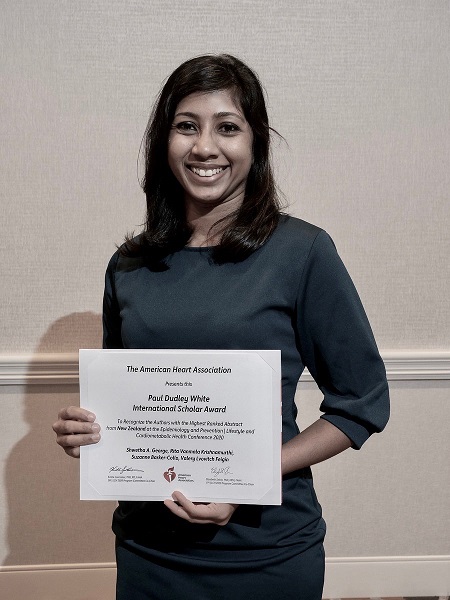 In February 2020, Ann George was selected as a 2020 Paul Dudley White International Scholar at the Epidemiology and Prevention/Lifestyle and Cardiometabolic Health 2020 Scientific Sessions Conference, held in Phoenix, Arizona, March 3-6 2020. This award recognises authors that contributed to the highest ranked accepted abstract from each country.
Shwetha A. George, Rita Krishnamurthi, Suzanne Barker-Collo & Valery Feigin: Health beliefs shaped by experiences of socioeconomic deprivation and psychosocial distress is critical to maintaining lifestyle choices for reducing stroke risk.
2019 AUT Research Excellence Awards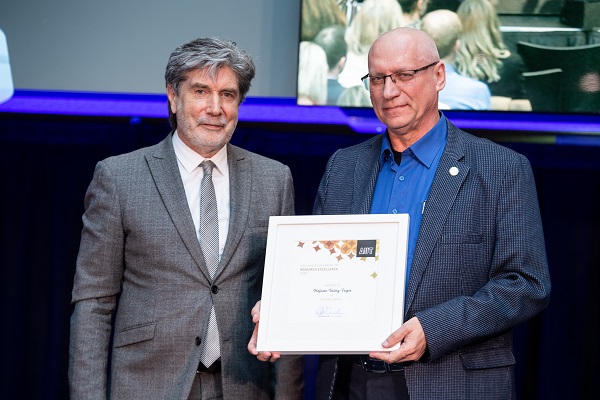 In October, Valery Feigin won the 2019 AUT Research Excellence Award in the category "Research Impact".
Best poster award
Ann George (PhD student) won the Best Poster Award at the Australasian Society of Lifestyle Medicine Conference, June 2019.