Acquired Brain Injury
An Acquired Brain Injury (ABI) is a term used to describe any type of brain injury (including a Traumatic Brain Injury) that occurs after birth.
Useful infographic from The Lancet Neurology, outlining key TBI recommendations.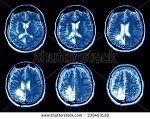 This research programme incorporates a range of research projects that aim to improve how we understand and categorise brain injuries, to develop and test innovative new treatments to improve recovery as well as epidemiological studies to determine the frequency of brain injuries sustained in NZ communities.
Please see our completed and current projects for further details of studies completed in this area.