Claudia Zagreanu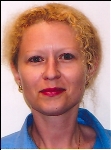 PHD SUBJECT:

Epidemiology of atrial fibrillation in ischaemic stroke patients: a population-based study in Auckland, New Zealand.

Research questions: 1. What is the prevalence of atrial fibrillation in patients with stroke?
2. Do different forms of atrial arrhythmias have different influence on ischaemic stroke occurrence and outcome?
3. What is the pre-stroke and post-stroke compliance level with antithrombotic treatment recommended for stroke prophylaxis in patients with atrial fibrillation?

Topic:
Worldwide, the overall rate of stroke remains high due to the aging of the population despite its declining incidence in developed countries (Sappok, et al., 2001). In New Zealand stroke is the third largest killer (Dyall, Feigin, Brown, & Roberts, 2008). Furthermore, recent studies have shown an increase in stroke prevalence in Pacific and Maori populations (Carter, et al., 2006; Feigin, et al., 2006).

Almost 25% of strokes are determined by atrial arrhythmias (AAs) (Mitka, 2006) represented mainly by atrial fibrillation (AF), as shown in a recent New Zealand study (Feigin, et al., 2006). Alongside arterial hypertension (AH), AF is the second major independent risk factor of stroke increasing the risk of an ischaemic cerebral event by five-fold (Lip, Nieuwlaat, Pisters, Lane, & Crijns, 2010).

As one of the largest in the world population–based study, Auckland Regional Community Stroke Study (ARCOS IV) provides most robust data on stroke epidemiology and outcomes. However, most data on AF in the study has been obtained from medical records without actual reviewing of ECGs. Also, the study did not collect information on pre-stroke as well as post-stroke diagnosis and management of AF in stroke patients. Moreover, information regarding compliance with antithrombotic medication and therapy of stroke risk factors in routine general practice is scarce internationally (Sappok, et al., 2001).

The existing ARCOS IV study offers a unique opportunity to obtain a robust epidemiological data on various aspects of AF in stroke patients on a population level.

BACKGROUND:

Claudia was born, raised and educated in Romania, studying to become a medical doctor. In 2010 she completed a Masters in Health Science and a Postgraduate Diploma in Public Health at AUT University. Currently, she is pursuing a higher education degree in the School of Rehabilitation & Occupation Studies at the Faculty of Health and Environmental Sciences. Claudia's principal research areas are stroke and atrial fibrillation, health tertiary education and dental public health. Claudia will complete her PhD in 2015.

PUBLICATIONS:

Zagreanu, C. (2011). Campus Climate: friend or foe for ESOL students? Innovations in Nurse Education in Practice, Thinking Aloud, Thinking Ahead. Hamilton, New Zealand, Australasian Nurse Educators Conference.

Popovici, C., Boiteanu, P., Tetraru, P., & Andrei, R. (1998). Clinical pharmacological study on new approaches to the treatment of hebephrenic and catatonic schizophrenia. In T. Pirozynski, P. Boiteanu & V. Chirila (Eds.), Clinical Psychopharmacology. Iasi, Romania: Psihomania.