TBI Consortium
Mission Statement
The Pediatric Traumatic Brain Injury Consortium New Zealand (PTBIC) aims to expand understanding of traumatic brain injury during childhood and adolescence, and improve outcomes of affected children and their families by promoting a collaborative approach to research.


Members:

Researchers
Dr Kelly Jones, National Institute for Stroke and Applied Neurosciences (NISAN), AUT University


Dr Kelly Jones is a registered psychologist who has extensive experience in the neuropsychological assessment of children, spanning infancy to adolescence.Kelly's research interests surround the emotional, behavioural and social development of children during early childhood, with particular interests in emotion regulation and peer relations.
Following the completion of a PhD in developmental psychology undertaken at the University of Canterbury, Kelly relocated to the Waikato to join the BIONIC team and she now manages the day-to -day operations of the study.


Associate Professor Nicola Starkey, School of Psychology, University of Waikato


At the School of Psychology, University of Waikato, current research projects span a variety of areas including traumatic brain injury (supported by the Health Research Council of New Zealand and the Lottery Grants Board), stroke and driver behaviour and education. Nicola has a keen interest in neuropsychology and psychological assessment more generally, and is involved in a small amount of animal behaviour research.


Professor Valery Feigin, National Institute for Stroke and Applied Neurosciences (NISAN), AUT University


Professor of Epidemiology and Neurology, Director of the National Institute for Stroke and Applied Neurosciences (NISAN), School of Rehabilitation and Occupation Studies, School of Public Health and Psychosocial Studies, Faculty of Health and Environmental Sciences, AUT University, Auckland, New Zealand.


Dr Alice Theadom, National Institute for Stroke and Applied Neurosciences (NISAN), AUT university


Alice is a NZ Registered Psychologist. She undertook her training in the UK, completing her undergraduate honours degree in Psychology at the University of Essex and MSc in Health Psychology at Surrey University. Since joining AUT, Alice completed her PhD which explored sleep difficulties in Fibromyalgia Syndrome. Alice leads the traumatic brain and spinal cord injury programme at NISAN and is also involved in developing research into neuromuscular conditions and fibromyalgia syndrome.


Associate Professor Suzanne Barker-Collo, School of Psychology, University of Auckland


A registered neuropsychologist and senior lecturer in the Psychology Department at the University of Auckland, Suzanne's research interests lie in the areas of neuropsychological assessment and rehabilitation. She has a track record of research in the area with over $10 million of funding. She has published extensively in the area of neuropsychological assessment, and already developed some normative data sets for New Zealand.
Dr Margaret Jones, Dept. of Occupational Science & Therapy, AUT University

Margaret is currently completing her PhD studies into Participation for Aotearoa New Zealand Children after Traumatic Brain Injury. Her Masters research used a grounded theory methodology, and focused on caregiving for children after traumatic brain injury. It generated a theory explaining the processes involved for parents called Structuring for Security. Margaret's current research interests include Children's participation, Paediatric Traumatic Brain Injury, Paediatric rehabilitation, and Children's occupations and health.
Clinicians
Dr Rosalind Case
Dr Rosalind Case is a registered Clinical Psychologist and Research Fellow in the Department of Epidemiology and Preventive Medicine at Monash University in Melbourne, Australia. At Monash, Rosalind's research is focused around the the chain of survival and outcomes related to out-of-hospital cardiac arrest, as part of the Australian Resuscitation Outcomes Consortium (Aus-ROC), a Centre for Research Excellence.
Prior to moving to Melbourne, Rosalind was awarded a Health Research Council Clinical Research Fellowship to conduct PhD research investigating the developmental outcomes of children following mild TBI, in association with the Brain Injury Outcomes New Zealand in the Community (BIONIC) and Consequences of Brain Injury in Childhood (COBIC) projects, and maintains a special interest in pediatric neurodevelopmental outcomes.
Dr Grant Christey, General, Hepatobiliary and Trauma surgeon, Waikato Hospital
Jessica Hannah
Cath Hunter, Gains@Geneva


Cath Hunter is a Clinical Psychologist with 20 years' experience and is the National Clinical Manager for Mental Health at Gains@Geneva. Cath provides leadership to the clinical team and has worked across both public and private services. She has expertise in the assessment and treatment of trauma as well as mild/moderate mental health conditions and supervision using CBT based therapies. She has received specialist training in the area of traumatic brain injury, including concussion injuries and neuropsychological assessment and intervention. Cath has also completed her EMDR training.
Dr Audrey McKinlay, Clinical Psychologist, University of Melbourne
Elisa Wijohn, ABI Rehabilitation
Dawn Willix-Payne, Clinical Psychologist, Waikato District Health Board
Postgraduate Students
Amy Fallaize, University of Bath (UK), placement student
Kathryn Giles, University of Waikato
David Hollands
Karen Murphy, University of Waikato
Jennie Parsons
Katie Pocock, University of Bath (UK), placement student
Samantha Williams, University of Waikato
Supporting Organizations
Brain Injury - Waikato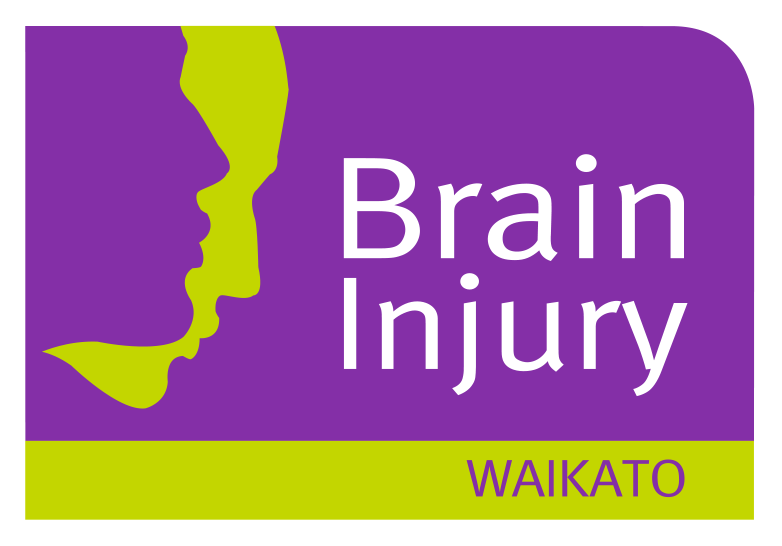 Empowers people affected by brain injury through the provision of information, education and advocacy support and raise awareness and prevention in the community.
We assist children with TBI by educating teacher's aides and teachers about the effects TBI have on the child, strategies to maximise learning and how to manage the student's fatigue. We provide information to families including siblings on dealing with the child with TBI, and how to avoid further injury.
We assist and work with families and services, including ACC, to meet a broad range of needs.
Ella Scheepers – Manager

For the past 9 years, Ella has worked with clients and families who experience a brain injury. Ella places a strong emphasis on a family centred service, whilst steering the daily workings of the organisation. She has completed the Community Based Rehabilitation for Acquired Brain Injury course by Dr Barry Willer and Duncan Babbage through Massey University.
Marion Baird – Field Officer
Marion has 20 years experience in the Health and Disability sector, with 10 years working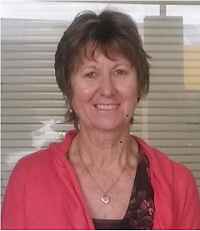 alongside clients with neurological conditions, providing support, information and advocacy, within a community social service. Marion has completed the Community Based Rehabilitation for Acquired Brain Injury courses by Dr Barry Willer and Duncan Babbage through AUT. Marion attends regular training / professional development courses relevant to her role.
Midland Trauma System (MTS) 160654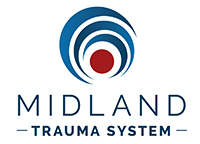 Over 5000 people in Midland health region are hospitalised each year due to injury; 300 of whom will sustain severe or life-threatening injuries. While this represents an estimated $50m in hospital costs alone across the Midland health region, the true burden is many times this for the patients, their families/whanau, and our communities. Established in 2010, Midland Trauma System (MTS) has made significant progress in delivering the critical elements of an efficient trauma system. The registry collects comprehensive data on patients of all age groups and injury severities, allowing detailed analyses of injury events, patient factors, processes in care and outcomes. The ultimate goals are to improve the delivery of clinical care by using collected data to inform the refinement of systems and the delivery of cost-effective services and injury prevention. The aims of MTS align closely with those of the Pediatric TBI consortium and other supporting organisations, being to reduce the burden of trauma in our community. A new project is now underway to examine data from the registry to determine trends in rates of hospitalised pediatric TBI in the region between 2012 and 2016. We look forward to sharing these findings with you. For further information about MTS visit http://www.midlandtrauma.nz/
Safekids Aotearoa
Links have recently been made with Safekids Aotearoa, a national injury prevention service that comes under the umbrella of Starship Child Health. Safekids Aotearoa and the Consortium have overlapping interests in children's health and injury prevention. We look forward to liaising closely with the team at Safekids Aotearoa to identify collaborative efforts in the field of pediatric TBI.