News archive
On this page you will find details of NISAN's news items that are more than 2 years old. For more recent items please refer to our news page.
2019
AUT Research Excellence Awards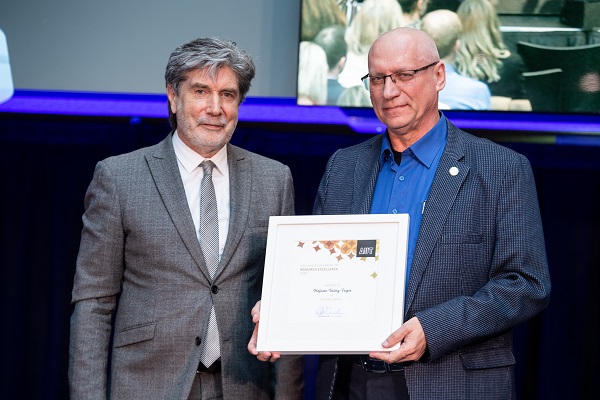 In October, Valery Feigin won the 2019 AUT Research Excellence Award in the category "Research Impact".
Best poster award
Ann George (PhD student) won the Best Poster Award at the Australasian Society of Lifestyle Medicine Conference, June 2019.
Women in Neuroscience
Susan Mahon was invited by the Neurolgical Foundation to speak on "Women in neuroscience", on International Women's Day 2019. See: https://www.youtube.com/watch?v=Sa7Lq4CIiFs&t=637s
2018
Brain Research New Zealand Annual Report 2018
The BRNZ 2018 annual report contains some interesting interviews with Rita Krishnamurthi and Valery Feigin.
Rutherford Discovery Fellowship for Alice Theadom
In October 2018, Associate Professor Alice Theadom was awarded a Rutherford Discovery Fellowship, for research entitled: Developing a biopsychosocial model of mild traumatic brain injury. Royal Society Te Apārangi manages the fellowships programme on behalf of government. For more information, see: https://royalsociety.org.nz/news/2018-rutherford-discovery-fellowships-to-accelerate-research-careers-announced
Graduation 2018
In August 2018, 3 NISAN students (Bronwyn, Sue and Halina) graduated.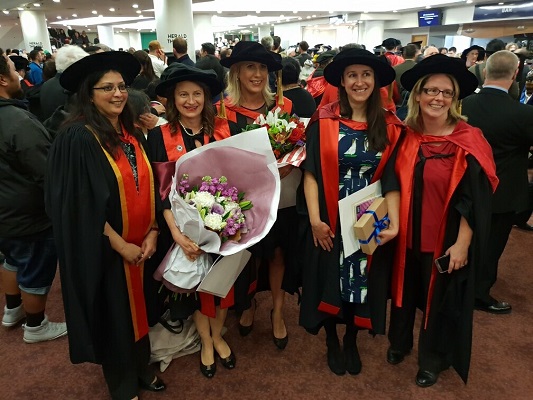 From left to right, Rita Krishnmaurthi, Bronwyn Tunnage, Susan Mahon, Halina Kaliga, Alice Theadom
Prizes and Awards
Valery Feigin wins SSA award - 2018
In August 2018, Valery Feigin received the 2018 Stroke Society of Australasia SSA Excellence in Stroke Award, in recognition of his contribution to the field of stroke.
Valery Feigin wins Royal Society of New Zealand MacDiarmid Award - 2014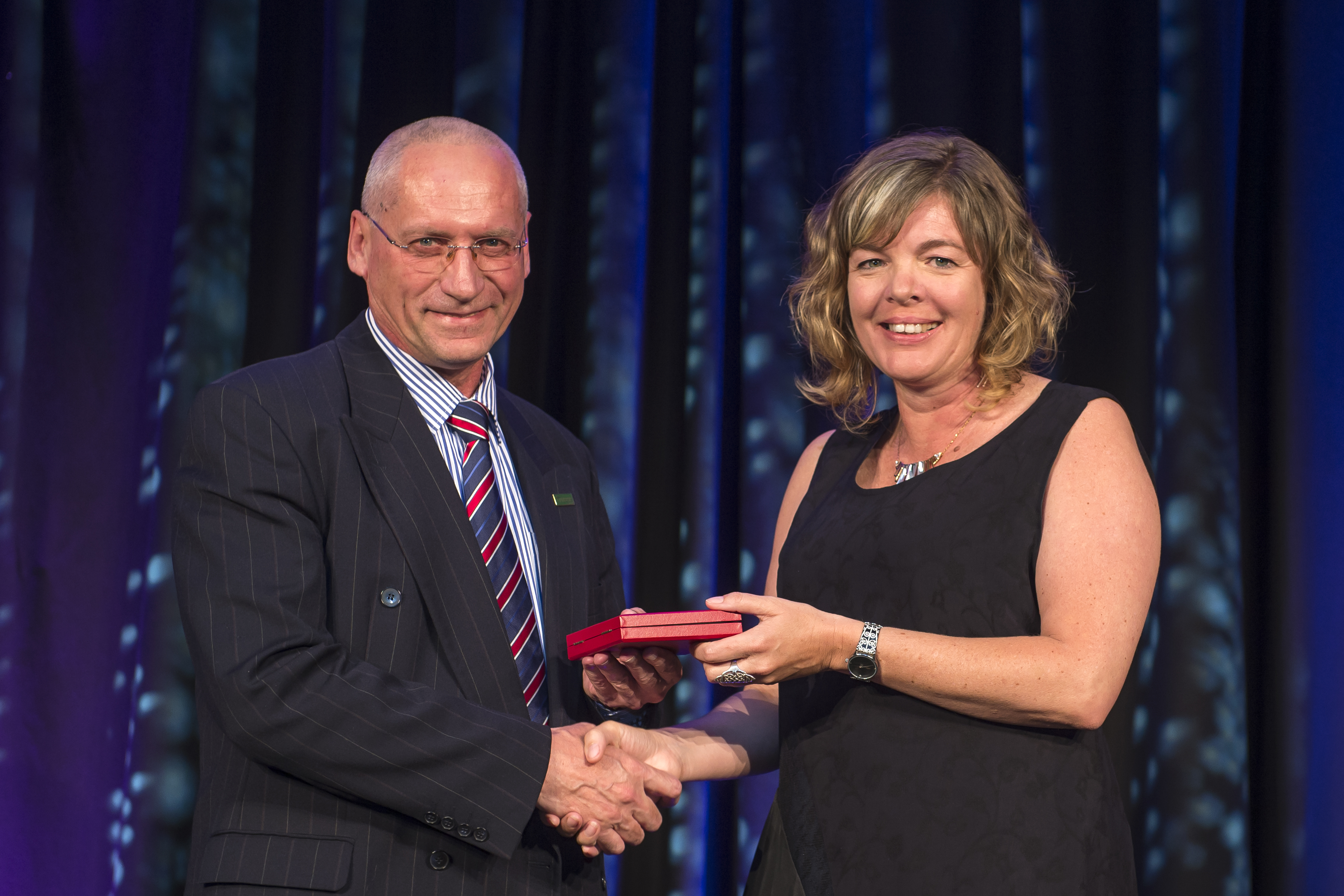 Professor Valery Feigin was awarded the MacDiarmid Medal for his research into understanding stroke epidemiology worldwide and the development of a mobile app that can help people assess their stroke risk.
Image courtesy of the Royal Society of New Zealand.
Find out more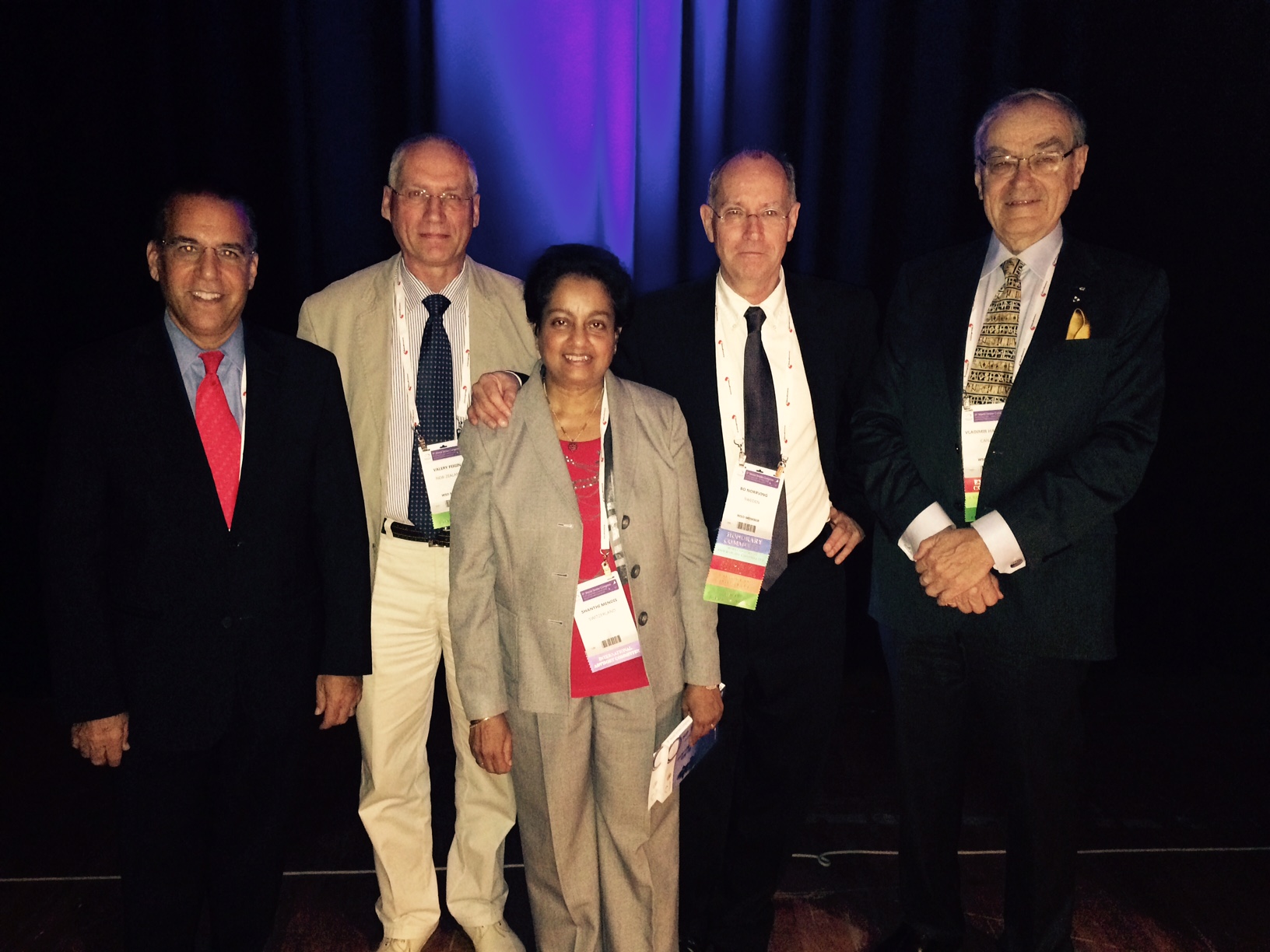 Valery Feigin wins WSO President's award - 2014
NZ Herald - Prof. Valery Feigin received the prestigious World Stroke Organization President's Award for Contributions to Clinical Stroke Research at the 9th World Stroke Congress, October 22-25, 2014, in Istanbul, Turkey. The international award was in recognition of his contribution to stroke research.
Photo: Prof. Ralph Sacco, Prof. Valery Feigin, Dr Shanthi Mendi, Prof. Stephen Davis, Prof. Vladimir Hachinski. Image courtesy of the World Stroke Organization.
---