Collaborations and partnerships
If you, as an Organisation, are interested in establishing a partnership or collaboration with NISAN, please contact us.
Partnership and collaboration with other organisations and research groups, both nationally and internationally, is central to the success of NISAN.

If you have an interest in a topic that is pertinent either to prevention, treatment, rehabilitation and public health or to the individual impact/burden (including incidence and prevalence studies) of some major neurological disorders (e.g., stroke, dementia, multiple sclerosis, traumatic brain injury), the opportunity to undertake collaborative research with staff from NISAN may be an option.

Collaborative work may even form the basis of a research degree. NISAN has several partnerships with clinicians currently underway.
NISAN has the potential to generate new research and new academic expertise. Development and/or expansion of collaborations will be enhanced through ongoing and new planned joint research projects.
Prof. Valery Feigin, NISAN Director, attended a meeting with Prof. Wenzhi Wang and his colleagues at the Beijing Neurosurgical Institute, China, June 2017.
Prof. Valery Feigin with the team from the Beijing Neurosurgical Institute, June 2017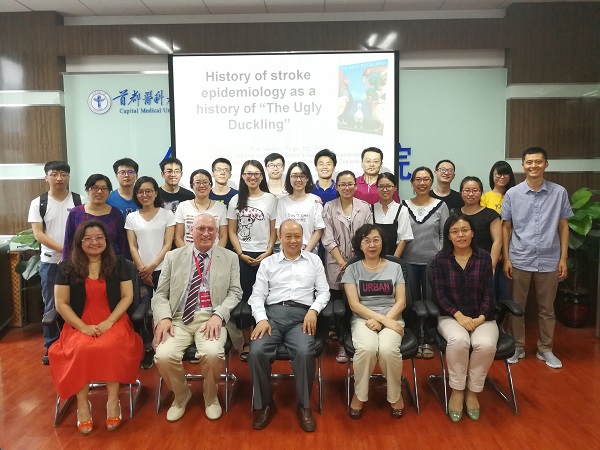 Prof. Valery Feigin presenting his lecture at the Beijing Neurological Institute, June 2017